Houseofdread music production is a grassroots record label supported by a team of studio musicians, engineer, music arranger and web developer.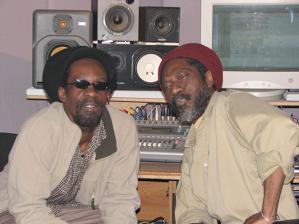 Music By Ras Ipa. Ras Ipa is a Soka Reggae Calypso artist from the Caribbean emerald island of Montserrat.
Below is a list of off-site links to a wide variety of information, tools and resources for bands, musicians, music producers, performing artists and music consumers.
Musicians Resources
Music Production & Publishing
---
Our music production and web publishing services is designed to provide assistance for new and aspiring singing artist working with a limited budget.
We specialize in arranging and producing music for Caribbean Soka, Calypso, and Reggae music artist, but we are not limited to it.
At Houseofdread, we cater to everyone, so when you are ready to start your singing career we can take care of your music arrangement, accompaniment and recording.
Web Publishing Platform
---
If you are looking for a grass root recording label, music producer and web publisher? Contact us. Our all in one package is the ideal plan for new and up coming performing artists.
Publishing your music on HOD record label is a great opportunity for new and unknown artist to be heard by a much bigger music audience.
Our online publishing platform allow you to connect and tap into to the global network of online music consumers outside the parameters of main stream radio.
The services we provide are not only affordable, fast and efficient. Houseofdread provide a high quality service built from years of experience in the music business.